Hotel Bayrischer Hof
Wels, Oberösterreich, Österreich
W-Lan

Suitable for groups

Non-smokers

Directly downtown

---
Number of rooms/beds, maximum occupancy
Number of rooms: 44
Number of beds: 95
number Persons (to): 95
Number of rooms per room type
Single room: 15
Doubleroom: 20
Multiple bedroom: 7
Junior suite: 2
General equipment
Lounge
TV room
Elevator
Wifi (free of charge)
Gastronomy
Cash
Coffee / coffee shop
Breakfast room
restaurant
Garden / Patio
Sport and recreational facilities
Storeromm (not lockable)
Bicycle parking (not lockable)
Drying room for sports equipment
Prices per person, per night
Single room: From € 55,00
Doubleroom: From € 89,00
Junior suite: From € 130,00
Multiple bedroom: From € 89,00
Information
Largest seminar room: 60m²
venue location - free technical equipment
standard technology
TV
Videorecorder
Room details
Room details
Room name
Area
Cinema
Parliament
U-shaped form
rooms
Floor
Kaminzimmer
50

m²

20
12
1
1
Seminarraum München
60

m²

40
24
1
Cinema Parliament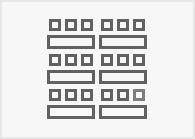 U-shaped form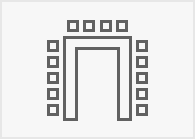 Half-board
Dinner
Breakfast buffet
Lunch
Distance (in km)Accessibility / arrival
The optimal location in the immediate vicinity of the train station, only 5 minutes walk to the center, located directly on the B1, near the Wels exhibition center and the nearby motorway connections "Vienna-Salzburg" (A1) or "Passau-Wien" (A25) guarantee for the most pleasant journey.
VIENNA, LINZ, SALZBURG HIGHWAY DEPARTURE WELS OST (A 1): Direction Wels Zentrum
SALZBURG, GRAZ MOTORWAY HARBOR WELS WEST (A 8): Direction Wels Zentrum
(PASSAU) WELS NORD HIGHWAY (A 25): Direction Wels Zentrum
Parking
Parking space: 32
Garage-parking: 30
Parking area for disabled: 1
Number of stars according to the chamber of economy
3 Stars
Suitable for groups
Suitable for schools
Suitable for seniors
Suitable for single travelers
Suitable for allergy sufferers
Suitable for bus tour groups
Suitable for families
Suitable for business travelers
Suitable for seminars
Suitable for friends
Suitable for couples
Suitable for children
Room / apartment available for non-smokers
Room / apartment available for smokers
Please get in touch for more information.
other information
path width (min. 150 cm)
door width (min. 80 cm)
handicapped accessible lift
lift door access area with 150 cm depth
lift size (cabin width > 110cm, depth >140cm
lift door width minimum 80 cm
The elevator touch panel is at 85 cm height
Entrance to the building
Restaurant / coffee shop
Toilet facility for disabled people in the restaurant area
Room
Sanitary area of the accommodation
Terrace / balcony
Lounge and seminar rooms
Outside area
Sports and recreation possibilities

Your enquiry
Please fill in all fields marked *.
Non-binding enquiry
Please fill in all fields marked *.