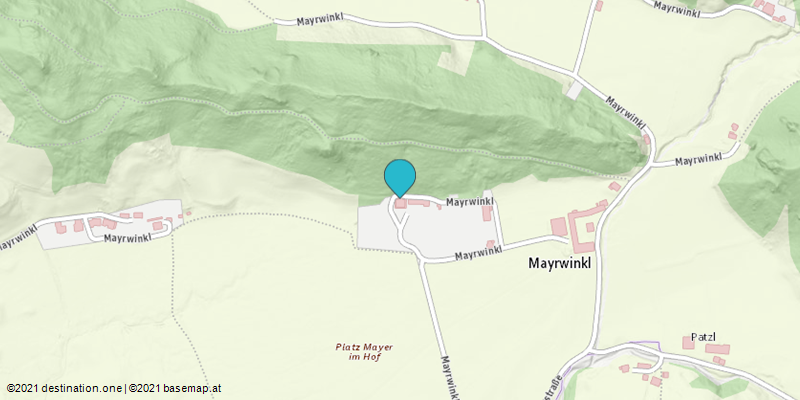 Snowshoe hikes through the National Park
Special features
From price
€ 107,00 per person
Bookable from: 1 person
Enjoy the beauty and peacefulness of the snow-covered Kalkalpen National Park in the winter.
Winter hiking paths start off right outside the door!

Snowshoes are good for conquering powder snow of up to half a metre, as long as you're fit. Accompany a National Park Ranger through the winter world of mountains and to Alpine pastures covered deep in snow. Enjoy the unique peacefulness and beautiful panorama views, whilst you discover animal tracks in the snow and find out how wild animals and plants survive the cold winter season.



Snowshoe hiking is an unforgettable experience!


Services



Guided snowshoe hike through the magical winter world of the Kalkalpen National Park, incl. snowshoes (bring sturdy shoes along!), poles and hot cider, Saturdays from 1:00 to 5:00 PM



night accommodation in 3*** Superior rooms with full wood furnishings, anti-allergy matrasses, shower/WC, hair dryer, satellite television, radio, W-LAN



Sonnwend gourmet board: energising breakfast buffet and delicious evening menu with fresh salad varieties





Free use of the sauna and infrared chamber




Travel period
08.02.2020 to 09.02.2020
07.03.2020 to 08.03.2020
Itinerary
*Check-in as of 0:30 PM!
*Guided snowshoe hike with a professional National Park Ranger 1:00 PM to 5:00 PM
*Gourmet board, incl. 3-course menu of your choice and breakfast buffet
*Wellness area with sauna and infrared chamber

Possible date of arrival
saturday
Price information
Package price per person in a double room 99.00 EUR, and a single room 109.00 EUR. This package can also be booked for 1 nights' accommodation with half board and 1 guided snowshoe hike.

The general cancellation terms apply!
Conditions of travel
The general cancellation terms apply for the Nationalpark O.ö. Kalkalpen Service GmbH with the businesses Nationalpark Hotel Villa Sonnwend, Nationalpark Hengstpasshütte and Nationalpark WildnessCamp Holzgraben.

Cancellations up to 28 days prior to the reservation incur no cancellation fees. Cancellations 21 to 27 days prior to the reservation incur cancellation fees equal to 50% of the price stipulated in the invoice. Cancellations 14 to 20 days prior to the reservation incur cancellation fees equal to 70%, 7 to 13 days 80% and less than 6 days 90% of the total price.

The regulations of the Austrian Hotel Industry apply. In general, cancellations of reservations are only accepted in written form.
Offer
From
€ 107,00
(per person)
OFFER
A snowshoe trip through the winter forest
Time period: 09.02.2019 - 08.03.2020