Hotel Alpenblick
Kirchschlag bei Linz, Oberösterreich, Österreich
W-Lan

sauna

pets allowed

Suitable for groups
---
The Hotel Alpenblick in Kirchschlag near Linz looks back on a long tradition as a family-run business. The proximity to the provincial capital Linz, the quiet location of the house and the breathtaking view are known and loved far beyond the borders of Upper Austria. A successful combination of tried and tested, original and modern architecture, combined with excellent cuisine, offers a perfect base for a short holiday, celebrations, an enjoyable meal or seminar visits.
In 49 rooms, 10 single and 15 double rooms in the main building and 24 double rooms in the new building, you can stay in wonderful comfort. All our rooms have modern facilities with shower, WC, telephone and satellite TV. Especially in the rooms in the new building, we have placed special emphasis on presenting you with Kirchschlag's refreshing nature. Simply put: rooms with more views!
Number of rooms/beds, maximum occupancy
Number of rooms: 50
Number of beds: 80
Number of rooms per room type
Room suited for wheelchair users: 1
Room information
handicapped accessible rooms
Room amenity
Bathroom
Shower
hair dryer
Bathrobes for lend
TV
restrooms
W-Lan
Einzelzimmer
Prices per unit, per night
Without board: From 56,00 €
Doppelzimmer
Prices per unit, per night
Without board: From 128,00 €
General equipment
Lounge
TV room
Garden
Internet corner
Elevator
Wifi (free of charge)
Toilet facility
Gastronomy
Cash
Breakfast room
restaurant
Garden / Patio
Service
Baggage keepsafe
Bike rental
Transfer (airport, train station, ...)
Wake-up call
Shuttle service
Available on request.
Prices per unit, per night
Single room: From € 56,00
Doubleroom: From € 128,00
Information
Number of seminar room/s: 5
Largest seminar room: 204m²
Total internal floor space: 616m²
fringe events
Wine tasting, archery course, roof terrace
venue location - free technical equipment
Beamer
standard technology
W-Lan
microphone
Whiteboard / flip chart / pinboard
Room details
Seminar rooms
Room details
Room name
Area
Cinema
Parliament
U-shaped form
Gala
Cocktail
Room height
Panorama
180

m²

100
80
50
100
100
2

m

Schauerwald
114

m²

60
60
30
60
60
2

m

Starhemberg
95

m²

60
50
25
50
50
2

m

Stifter
137

m²

80
80
40
80
80
2

m

Wildberg
90

m²

30
30
20
30
30
2

m
Cinema Parliament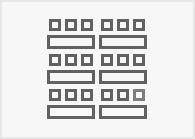 U-shaped form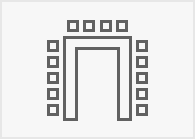 Gala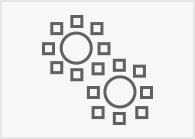 Cocktail Half-board
Without board
Dinner
Lunch
Lunch buffet
Accessibility / arrival
Nearest bus station: Kirchschlag Rohrach
Parking
Parking space: 150
Parking area for disabled: 2
Bus parking space: 1
Parking fees
Free parking
Shuttle service
Available on request.
Restaurant closed on Mondays and Tuesdays
Number of stars according to the chamber of economy
3 Stars
Convention Bureau OÖ (Upper Austria)
Suitable for groups
Suitable for pushchairs
Pets allowed
Suitable for single travelers
Suitable for business travelers
Suitable for seminars
Suitable for friends
Suitable for couples
Suitable for children
Room / apartment available for non-smokers
Completely suitable for wheelchairs. The object complies with the legally stipulated ÖNORM.
other information
path width (min. 150 cm)
door width (min. 80 cm)
handicapped accessible lift
lift size (cabin width > 110cm, depth >140cm
lift door width minimum 80 cm
The elevator touch panel is at 85 cm height
Entrance to the building
Restaurant / coffee shop
Toilet facility for disabled people in the restaurant area
Room
Sanitary area of the accommodation
Lounge and seminar rooms

Your enquiry
Please fill in all fields marked *.
Non-binding enquiry
Please fill in all fields marked *.