Scalaria
St. Wolfgang im Salzkammergut, Oberösterreich, Österreich
W-Lan

Indoor pool

sauna

(Outdoor) swimming pool

Suitable for groups

Non-smokers

Directly downtown

Directly on a lake

Private swimming spot

Suitable for pushchairs

Child-care

---
… surprise, inspire, astound… The holiday experience you've always dreamed of.


booking via sunsetwing.org

always included:
welcome drink, fresh fruits, minibar, Nespresso coffee machine, access to the wellness area "relax@scalaria", indoor/outdoor pool, VIP access to the beach club, beachbag, high-speed "business" – WLAN & air condition

//make the most of an adults only holiday with the sunset wing beach club.

First class room - Standard room
Our first class designer rooms are ideal for company guests and single travellers, who love scalaria's perfect production. Spend wonderful nights right on Lake Wolfgangsee after short trips into the Salzkammergut. Spread over 11 floors, the standard rooms have partial lake views.



---
Mountain view room
Our mountain view rooms are spacious. They are perfect for families and guests who want to enjoy relaxing moments immersed the panoramic mountain view.




Size: 30m²
Rooms (total): 1
---
Superior lake view room
The stylish superior rooms, with their sensational view onto Lake Wolfgangsee, are captivating thanks to their extravagant style. They offer 45 square meters of floor space and complete with glass-art design in the living room and bathroom. Architecture of the highest quality set against such a backdrop? This is a stay you'll not forget any time soon.



Size: 45m²
Rooms (total): 1
Equipment
Tub
hair dryer
Minibar
Safe
Desk
---
VIP room
Our VIP rooms are 30m² in size and are characterised by their contemporary design and unique views of Lake Wolfgangsee. Focusing on the essentials, without losing any of the necessary comfort as a result, they make the perfect choice for guests looking for something really special.


Size: 30m²
Rooms (total): 1
Honeymoon suite
OVER THE TOP - RELAX ABOVE THE ROOFTOPS. Inspired by modernity, the honeymoon suite offers a perfect combination of design and comfort, and is 43m². The luxurious ambience, underlined by innovative and exceptional architecture, makes the room into a unique experience. An historic tower from the 18th century, surrounded by a terrace with an amazing panoramic view and breathtaking views of Lake Wolfgangsee, make the whole experience special and mean many unforgettable hours of enjoyment.

Size: 45m²
Rooms (total): 1
information and service
Bathroom and seperate toilette
Non-smokers
Lake view
Equipment
Shower
hair dryer
Minibar
Safe
Desk
Window to the world suite
OVER THE TOP – RISK TAKING A LOOK
80 m² of pure luxury spread over two floors. The 'window to the world' glass frontage and overall design of the suite show how, when placed against the perfect backdrop, the very best materials acquire an even higher value. The whirlpool on the upper floor of the suite is located in a tower made of glass – with an incomparable panoramic view down onto Lake Wolfgangsee and its dream-like mountain backdrop. 
 Relax here with a glass of Champagne, and you will quickly forget the stresses and strains of everyday life and enjoy a truly perfect combination of art, luxury and feel-good experience. Immerse yourself in the world of scalaria and let yourself be surprised, inspired and astounded!

information and service
Bathroom and seperate toilette
Air-conditioned
Non-smokers
Lake view
Equipment
Shower
hair dryer
Minibar
Safe
Desk
Jacuzzi
Number of rooms/beds, maximum occupancy
Number of rooms: 210
Number of beds: 420
Number of rooms per room type
Room suited for wheelchair users: 1
Room amenity
Bathroom
Balcony
Internet access
Lake view
TV
restrooms
General equipment
Lounge
Garden
Internet corner
Sunbathing area
Elevator
Safe
Wifi (free of charge)
Bathing place
Toilet facility
Gastronomy
Cash
Coffee / coffee shop
Breakfast room
restaurant
Garden / Patio
Evening entertainment
Catering
Evening entertainment
> event location, evening entertainment on request
Catering
> in-house catering during events
Children
Babysitter
high chair
Cot / Crib
Child-care
Child-care
> childcare on request
Sport and recreational facilities
Wellness facility
Steambath
Gym
Indoor pool
massage
sauna
solarium
(Outdoor) swimming pool
Jacuzzi
Cosmetics
> Cosmetic products and massages on request
Other wellness facilities
> Indoor and outdoor pools, sauna, sanarium and steam bath
Information
Number of seminar room/s: 20
Largest seminar room: 1416m²
Largest seminar room: 1200 Persons
Largest event hall: 1416m²
Largest event hall: 1200 Persons
fringe events
> conference on request
Technical features
Video recorders, fax, screen, seminar suitcase, DVD, seminar support, stage, catering, Wi-Fi, speakers desk, slide projector, camera, big screen, a flip chart, internet connection, video projector, telephone, video camera, overhead projector, digital camera, sound system, microphones
venue location - technical equipment charged
> on request
Laundry service
Office services
Baggage keepsafe
Baggage transport
Bike rental
Front office staffed around the clock
Transfer (airport, train station, ...)
Laundry service
Wake-up call
Newspaper service
Room service
Other services
> telephone service, cleaning, night auditor, concierge, lobby
Shuttle service
On request, we will be happy to offer you a shuttle service.
Breakfast
Breakfast buffet
Distance (in km)
Center: Near by
Train station: 17 km
Airport: 60 km
Exit: 30 km
Bus parking space: 1 km
Bus station: Near by
Boat mooring: Near by
Pool: Near by
Lake: Near by
Restaurant: Near by
Shopping possibility: Near by
Ski lift: 7 km
Accessibility / arrival
A1 autobahn, exit Mondsee, drive towards St. Gilgen,


St. Wolfgang
Bad Ischl Railroad Station, 15 km
Salzburg Airport 40 km


Munich Aiport 220 km

Parking
Parking space: 12
Garage-parking: 200
Parking fees
> Free parking in front of the facilities > Community car park on the opposite side of the street: 10.00 Euro net/day
Shuttle service
On request, we will be happy to offer you a shuttle service.
Number of stars according to the chamber of economy
4 Stars superior
other awards
> Special prize for innovation in tourism - Pegasus Award in Gold
> Trophée Gourmet à la carte
> Winner of the Austrian Event Award
> Winner of the World Event Award
Prices per person, per night
Single room: From € 218,00
Doubleroom: From € 109,00
General price information
> Event hotel rates on request!
Austrian Convention Bureau
Convention Bureau OÖ (Upper Austria)
ÖHV- Austrian Hotel Association
Suitable for groups
Suitable for pushchairs
Suitable for single travelers
Suitable for allergy sufferers
Suitable for families
Suitable for business travelers
Suitable for seminars
Room / apartment available for non-smokers
Other special suitabilities
> Especially suitable for product presentations, company events, kick-off meetings, incentive events, concerts, company celebration and lots more...
Please get in touch for more information.
other information
Comment Access / ramps: > Some of the locations are accessible via a ramp.
further information for handicapped people
> Handicapped accessible rooms that can be reached without barriers (incl. garment lift and electric/vertically adjustable bed)
Room details
Room details
Room name
Area
Cinema
Parliament
U-shaped form
Gala
Cocktail
Floor
Circus Circus
807

m²

800
800
DO-X teatro
1416

m²

800
560
1500
Mystic Underworld
300

m²

250
Schloss
300

m²

150
250
Seminarraum 1
250

m²

250
2
Seminarraum 2
108

m²

108
60
36
2
Seminarraum 3
120

m²

120
84
52
2
Seminarraum 4
112

m²

112
44
32
1
Seminarraum 5
120

m²

120
84
52
1
Seminarraum 6
32

m²

32
21
16
1
Seminarraum 7
32

m²

32
21
16
1
Seminarraum 8
98

m²

98
44
32
Cinema Parliament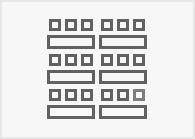 U-shaped form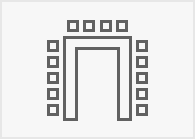 Gala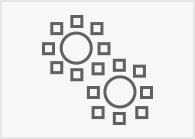 Cocktail Circus Circus
Location: Indoors
Extras
Air-conditioned
Daylight
Darkening
Description Seminar room


DO-X teatro
Location: Indoors
Extras
Air-conditioned
Daylight
Darkening
Description Seminar room


Mystic Underworld
Location: Indoors
Extras
Air-conditioned
Daylight
Darkening
Description Seminar room


Schloss
Location: Indoors
Extras
Air-conditioned
Daylight
Darkening
Description Seminar room


Seminarraum 1
Location: Indoors
Extras
Air-conditioned
Daylight
Darkening
Description Seminar room


Seminarraum 2
Location: Indoors
Extras
Air-conditioned
Daylight
Darkening
Description Seminar room


Seminarraum 3
Location: Indoors
Extras
Air-conditioned
Daylight
Darkening
Description Seminar room


Seminarraum 4
Location: Indoors
Extras
Description Seminar room



Seminarraum 5
Location: Indoors
Extras
Air-conditioned
Daylight
Darkening
Description Seminar room


Seminarraum 6
Location: Indoors
Extras
Air-conditioned
Daylight
Darkening
Description Seminar room


Seminarraum 7
Location: Indoors
Extras
Air-conditioned
Daylight
Darkening
Description Seminar room


Seminarraum 8
Location: Indoors
Extras
Air-conditioned
Daylight
Darkening
Description Seminar room


Room details
Room details
Room name
Area
Room height
Floor
Beach
1200

m²

m

Circus Circus
807

m²

7

m

DO-X teatro
1416

m²

m

7
Mystic Underworld
300

m²

7

m

Schloss
300

m²

3

m

Waterstage
200

m²

m
Beach
Location: Outdoors
Description Seminar room


Circus Circus
Location: Indoors
Extras
Air-conditioned
Daylight
Darkening
Description Seminar room


DO-X teatro
Location: Indoors
Extras
Air-conditioned
Daylight
Darkening
Description Seminar room


Mystic Underworld
Location: Indoors
Extras
Air-conditioned
Daylight
Darkening
Description Seminar room


Schloss
Location: Indoors
Extras
Air-conditioned
Daylight
Darkening
Description Seminar room


Waterstage
Location: Outdoors
Description Seminar room