St Magdalena Training/Seminar/Hotel
Linz, Oberösterreich, Österreich
Suitable for groups

Non-smokers

---
Our house is situated in Urfahr – few minutes away from Linz – on a hill with a very nice view to the Danube, the city & the mountains. Parking spaces are free of charge.



Single room
Prices per person, per night
With breakfast: From 69,00 €
Double room
Prices per person, per night
With breakfast: From 102,00 €
Number of rooms/beds, maximum occupancy
Number of rooms: 67
Number of beds: 84
Number of rooms per room type
Single room: 50
Doubleroom: 17
Room suited for wheelchair users: 2
Room information
handicapped accessible rooms
Room amenity
Shower
Satelliten-TV
TV
W-Lan
General equipment
Elevator
Shoe cleaning machine
Reception
Toilet facility
Gastronomy
Cash
Coffee / coffee shop
Breakfast room
Catering
Information
Number of seminar room/s: 12
Largest seminar room: 255m²
Largest seminar room: 270 Persons
Total external floor space: 1500m²
Total indoor capacity: 638 Persons
venue location - free technical equipment
Beamer
W-Lan
TV
Videorecorder
microphone
Whiteboard / flip chart / pinboard
Hybrid offer: - 360° camera
- large projections: visibility of virtual participants is guaranteed
- own broadcasting studio
- mixer, laptops, optimal exposure, digital flipchart
- technician on site (150 € / day)
Breakfast
Breakfast buffet
Parking
Parking space: 130
Parking area for disabled: 1
Bus parking space: 2
Parking fees
free of charge
Number of stars according to the chamber of economy
3 Stars
Prices per person, per night
Single room: From € 69,00
Doubleroom: From € 51,00
Austrian Convention Bureau
Convention Bureau OÖ (Upper Austria)
Suitable for groups
Suitable for seniors
Suitable for single travelers
Suitable for bus tour groups
Suitable for business travelers
Suitable for seminars
Suitable for couples
Room / apartment available for non-smokers
Please get in touch for more information.
Room details
Room details
Room name
Area
Cinema
Parliament
U-shaped form
Room height
Donau + Traun + Inn
255

m²

270
140
64
3

m

Donau/Traun/Inn
85

m²

90
50
24
3

m

Hausruckviertel
21

m²

8
8
2

m

Innviertel
52

m²

40
25
25
2

m

Linz
60

m²

50
30
18
2

m

Mühlviertel
73

m²

45
30
20
2

m

Oberösterreich
90

m²

90
60
28
2

m

Traunviertel
43

m²

30
14
14
2

m

Winetzhammer Zimmer
25

m²

15
10
2

m
Cinema Parliament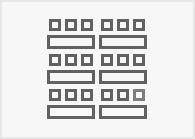 U-shaped form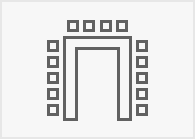 Donau + Traun + Inn
Extras
Winetzhammer Zimmer
Extras