Hotel am Domplatz
Linz, Oberösterreich, Österreich
W-Lan

sauna

pets allowed

Suitable for groups
---
​
Right in the heart of Linz on the Domplatz Square next to the Mariendom Cathedral, and offers stylish rooms with natural daylight and city or cathedral views.
All rooms have wooden floors, a ceiling cooling system, an LCD TV and free WiFi. DOMbar, spa area (sauna, steam bath and relaxation area), public underground parking with direct access to the lobby, meeting center (up to 60 persons), 5 business apartments as well as "paul's" as partner restaurant complete the choice of services.
Breakfast buffet Euro 21.
Adults only.

Number of rooms/beds, maximum occupancy
Number of rooms: 77
Number of beds: 91
Number of rooms per room type
Room suited for wheelchair users: 1
Room information
Air conditioning
handicapped accessible rooms
Einzelzimmer
Prices per unit, per night
Without board: From 139,00 €
With breakfast: From 139,00 €
Doppelzimmer
Prices per unit, per night
Without board: From 161,00 €
With breakfast: From 161,00 €
General equipment
Lounge
Chapel
Elevator
Safe
Souvenir shop
Wifi (free of charge)
Toilet facility
Gastronomy
Cash
Breakfast room
restaurant
Catering
Prices per unit, per night
Single room: From € 139,00
Doubleroom: From € 154,00
General price information
Parking garage €19,50
Information
Number of seminar room/s: 4
Largest seminar room: 80m²
Total internal floor space: 240m²
venue location - free technical equipment
Beamer
W-Lan
Whiteboard / flip chart / pinboard
venue location - technical equipment charged
video, microphone
Room details
Seminar rooms
Room details
Room name
Area
Cinema
Parliament
U-shaped form
Room height
Favianis
35

m²

8
3

m

Noricum
80

m²

60
30
22
3

m

Severin
45

m²

16
3

m
Cinema Parliament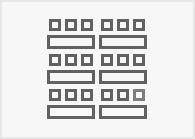 U-shaped form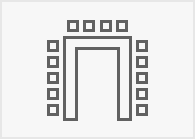 exibition area / event area
Room details
Room name
Area
Cocktail
Room height
DOMbar
80

m²

50
3

m
Cocktail Distance (in km)Accessibility / arrival
You can find more information for your journey to Linz here: www.linztourismus.at/anreise
ParkingParking fees
max. 15 € / 24 hours
Number of stars according to the chamber of economy
4 Stars
Suitable for groups
Pets allowed
Suitable for single travelers
Suitable for allergy sufferers
Suitable for business travelers
Suitable for seminars
Suitable for friends
Suitable for couples
Room / apartment available for non-smokers
Suitable for wheelchairs: Not all of the legally stipulated ÖNORM are complied with. In principle, this object is suitable for wheelchairs and no assistance is necessary.
other information
path width (min. 150 cm)
door width (min. 80 cm)
handicapped accessible lift
lift door access area with 150 cm depth
lift size (cabin width > 110cm, depth >140cm
lift door width minimum 80 cm
The elevator touch panel is at 85 cm height
Entrance to the building
Restaurant / coffee shop
Room
Sanitary area of the accommodation
Terrace / balcony
Outside area

Your enquiry
Please fill in all fields marked *.
Non-binding enquiry
Please fill in all fields marked *.