Hotel Schillerpark Linz
Linz, Oberösterreich, Österreich
W-Lan

sauna

pets allowed

Suitable for families

Suitable for groups
---
Welcome to the Hotel Schillerpark ****
Unique location and modern rooms. There are not many places in Linz that know how to convey luxury with charming ease like the Hotel Schillerpark. This 4-star hotel, which was renovated in 2013, is also home to the exclusive Casino Linz. So your visit will be a winner for you in any case. You don't need luck for great comfort here - 111 stylish rooms and 7 luxurious suites offer you a cosy atmosphere with first-class service and state-of-the-art facilities down to the last detail. Several hotspots in the hotel provide the gastronomic jackpot. The restaurant "Tafelspitz", the contemporary "Design Café am Park" or, quite classically, the hotel bar are guaranteed to offer a suitable location for your culinary mood. No matter whether you are on a business trip or sightseeing - you will definitely gain the best impressions of Linz during a stay at the Hotel Schillerpark.
Number of rooms/beds, maximum occupancy
Number of rooms: 111
Number of beds: 202
number Persons (to): 3
Number of rooms per room type
Room suited for wheelchair users: 1
Room amenity
Tub
cable TV
Minibar
TV
W-Lan
Einzelzimmer
Prices per unit, per night
Without board: From 107,00 €
With breakfast: From 107,00 €
Doppelzimmer
Prices per unit, per night
Without board: From 124,00 €
With breakfast: From 124,00 €
General equipment
Internet corner
Elevator
Safe
Wifi (free of charge)
Toilet facility
Gastronomy
Coffee / coffee shop
Breakfast room
restaurant
Snack
Garden / Patio
Catering
Service
Laundry service
Money exchange
Baggage keepsafe
Baggage transport
Transfer (airport, train station, ...)
Laundry service
Wake-up call
Newspaper service
Room service
Prices per unit, per night
Single room: From € 107,00
Doubleroom: From € 124,00
General price information
Parking garage €18
Information
Number of seminar room/s: 5
Largest seminar room: 90m²
Total internal floor space: 310m²
venue location - free technical equipment
Beamer
standard technology
W-Lan
TV
microphone
Room details
Seminar rooms
Room details
Room name
Area
Cinema
Parliament
U-shaped form
Gala
Cocktail
Room height
Enns
44

m²

30
15
14
16
20
2

m

Enns + Wels [*]
138

m²

120
50
64
100
2

m

Ried
47

m²

40
14
14
16
20
2

m

Steyr
94

m²

80
35
38
48
80
2

m

Steyr + Wels [*]
188

m²

140
70
60
104
120
2

m

Steyr + Wels + Enns [*]
232

m²

140
85
76
136
120
2

m

Urfahr
54

m²

48
20
18
24
30
2

m

Wels
94

m²

80
35
38
48
80
2

m
[*] This involves a combination of one or more rooms.
Cinema Parliament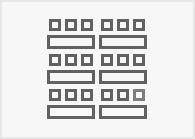 U-shaped form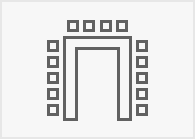 Gala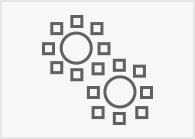 Cocktail Steyr + Wels + Enns
Extras
Half-board
Without board
Dinner
Breakfast service
Breakfast
Breakfast for earlyrisers
Breakfast buffet
Lunch box
Lunch
Lunch buffet
Distance (in km)
Center: 1 km
Train station: 1 km
Airport: 20 km
Exit: 1 km
Bus parking space: Near by
Boat mooring: 2 km
Pool: 2 km
Restaurant: Near by
Shopping possibility: 0,5 km
Accessibility / arrival
Car: from the west/east/south: Westautobahn - exit Linz -Stadtautobahn - exit Linz Zentrum - right Kärntnerstraße - past the train station - left Volksgartenstraße - slightly right Rainerstraße from the north: Mühlkreisautobahn - exit Linz - Hafenstraße - Untere Donaulände direction Zentrum - left Dametz - Humboldstraße - right Bürgerstraße to Landstraße - Schillerpark Public transport: by train: Linz main station - change to tram line 3 and get off at "Bürgerstraße".
The Hotel Schillerpark is quietly and conveniently located at the beginning of the Landstraße in the centre of Linz. The pedestrian zone, the new music theatre, all sights, the old town, the main square, business and shopping districts as well as the railway station are in the immediate vicinity of the hotel and can be easily reached by tram or on foot.
ParkingParking fees
18 € for 24 hours, 6,50 € for the duration of a meeting 1 bus park - free of charge
Number of stars according to the chamber of economy
4 Stars
Round Table Conference Hotels
Genussland Oberösterreich – Land of Flavours
Suitable for groups
Suitable for pushchairs
Pets allowed
Suitable for single travelers
Suitable for families
Suitable for business travelers
Suitable for seminars
Suitable for friends
Suitable for couples
Suitable for children
Room / apartment available for non-smokers
Suitable for wheelchairs: Not all of the legally stipulated ÖNORM are complied with. In principle, this object is suitable for wheelchairs and no assistance is necessary.
other information
path width (min. 150 cm)
door width (min. 80 cm)
handicapped accessible lift
lift size (cabin width > 110cm, depth >140cm
lift door width minimum 80 cm
Escort required
Restaurant / coffee shop
Toilet facility for disabled people in the restaurant area
Lounge and seminar rooms
Outside area

Your enquiry
Please fill in all fields marked *.
Non-binding enquiry
Please fill in all fields marked *.