Businesshotel Stockinger
Ansfelden, Oberösterreich, Österreich
W-Lan

Indoor pool

sauna

(Outdoor) swimming pool

pets allowed

Suitable for groups

Non-smokers

Suitable for pushchairs

---
Near to motorway junction A1/A7/A9 lies the Business Hotel Stockinger, at an advantageuous location between the exits for Traun and Ansfelden, but still peaceful at the edge of a forest and with sufficient parking right outside.

You will stay in a peaceful corner of Ansfelden at the edge of a forest.
Enjoy home-stye cooking, selected wines and special beers in the charming restaurant with a tile stove. Before or after dinner, our bar will invite you to have an apérative or digestive.

Spend relaxing nights in the tastefully furnished rooms, In the business rooms, yo will also find a safe and some rooms also offer a balcony or terrace.
LAN and W-LAN are available free of charge in the public areas of Stockinger Hotel, as well as in the rooms.

The day begins in the morning with a generous cold and warm breakfast buffet. Following a day of business, a sightseeing tour or a hike, you can relax in the wellness area. Here, you will find a sauna, steam room, sun bed, whirlpool and relaxation area. Business Hotel Stockinger also offers event rooms for 20 to 500 guests.

Single room
Prices per person, per night
With breakfast: From 96,00 €
Double room
Prices per person, per night
With breakfast: From 148,00 €
Number of rooms/beds, maximum occupancy
Number of rooms: 51
Number of beds: 95
Number of rooms per room type
Single room: 5
Doubleroom: 40
Suite: 5
Room suited for wheelchair users: 1
Room information
Air conditioning
handicapped accessible rooms
Room amenity
Bathroom
Tub
Balcony
Shower
hair dryer
Internet access
Bathrobes for lend
Minibar
Satelliten-TV
Desk
Telephone
Terrace
TV
restrooms
W-Lan
Safe
General equipment
Lounge
Garden
Internet corner
Sunbathing area
Elevator
Safe
Shoe cleaning machine
Wifi (free of charge)
Toilet facility
Gastronomy
Cash (Non-smoking area separated )
Coffee / coffee shop (Non-smoking area separated )
Breakfast room (Non-smoking area available )
restaurant (Non-smoking area available )
Snack
Garden / Patio
Evening entertainment
Wellness facility
Steambath
Gym
Indoor pool
Thermal area
Infrared cabin
sauna
solarium
(Outdoor) swimming pool
Jacuzzi
Information
Number of seminar room/s: 11
Largest seminar room: 300m²
Largest seminar room: 120 Persons
Largest event hall: 500 Persons
Total external floor space: 500m²
venue location - free technical equipment
Beamer
W-Lan
TV
microphone
Büehne
Whiteboard / flip chart / pinboard
Hybrid offer: - 360° camera
- large projection via beamer to ensure the visibility of virtual participants
- 65 inch mobile smart TV
- digital flipchart
Laundry service
Office services
Baggage keepsafe
Bike rental
Laundry service
Wake-up call
Room service
Half-board
Without board
Full-board
Dinner buffet
Dinner
Breakfast
Breakfast buffet
Lunch box
Lunch
Lunch buffet
Location description
Advantageous location at the junction of A1/A7/A9, between the exits Ansfelden and Traun, short trip to the city centres of Linz or Wels.

Our hotel is located at the heart of Upper Austria and Europe, on the A1 and still in the great outdoors at the foot of the Peterberg and peaceful at the edge of a forest


Distance (in km)
Center: 10 km
Train station: 3 km
Airfield: 10 km
Exit: 1 km
Bus parking space: 0,1 km
Bus station: 0,1 km
Lake: 10 km
Restaurant: 0,1 km
Shopping possibility: 2 km
Accessibility / arrival
From Linz / Vienna
A1 - Autobahn exit Ansfelden
At the first traffic lights, take a left towards Traun
At the third traffic lights, take a left over the autobahn
After the autobahn bridge, take a right towards Nettingsdorf (approx. 1.5 km)

From Passau-Wels / Salzburg
A1 - Autobahn exit Traun-Haid
At the first juncture before the petrol station, take a left
towards Ansfelden (approx. 1.5 km)
Parking
Parking space: 200
Garage-parking: 3
Bus parking space: 15
Parking fees
Outdoor parking: free of charge Parking in the parking complex/garage: 12 € per night
Year-round operations.
Open daily from 6:00 AM to 2:00 AM.
The meeting and seminar business runs parallel to the opening times.

Number of stars according to the chamber of economy
4 Stars
Prices per person, per night
Single room: From € 96,00
Doubleroom: From € 74,00
other cooperations and memberships
BÖG - Best Austrian Hospitality
Suitable for groups
Suitable for pushchairs
Pets allowed
Suitable for single travelers
Suitable for allergy sufferers
Suitable for families
Suitable for business travelers
Suitable for seminars
Suitable for friends
Suitable for couples
Room / apartment available for non-smokers
Room / apartment available for smokers
Please get in touch for more information.
other information
handicapped accessible lift
lift size (cabin width > 110cm, depth >140cm
Room details
Room details
Room name
Area
Cinema
Parliament
U-shaped form
Gala
Cocktail
Room height
Floor
Anton
74

m²

40
30
25
60
70
3

m

1
Bruckner
72

m²

40
30
25
60
70
3

m

1
Business-Lounge
36

m²

25
15
15
16
40
3

m

Clubraum
46

m²

30
20
20
50
45
3

m

1
Extrazimmer
52

m²

20
15
20
42
50

m

Festsaal
300

m²

300
150
80
350
600
7

m

Jägerstüberl
15

m²

14

m

Kombination Anton + Bruckner
146

m²

140
80
80
120
160
3

m

1
Multimediaraum
54

m²

30
20
20
40
50
3

m

1
Pavillon
40

m²

30
20
20
34
40
4

m

Vierkanthof
63

m²

40
25
20
34
60
3

m

1
Cinema Parliament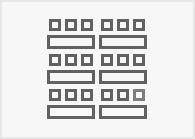 U-shaped form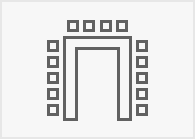 Gala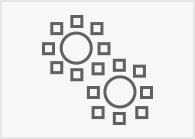 Cocktail Anton
Location: Indoors
Extras
Air-conditioned
Daylight
Darkening
Technical equipment Other equipment
Flip chart Screen Pin board Video camera TV monitor Overhead projector Video beamer Whiteboards Laptop Supplies for speakers Copy board Wireless microphone Sound system 380-volt outlet
Bruckner
Location: Indoors
Extras
Air-conditioned
Daylight
Darkening
Technical equipment Other equipment
Flip chart Screen Pin board Video camera TV monitor Overhead projector Video beamer Whiteboards Laptop Supplies for speakers Copy board Wireless microphone Sound system 380-volt outlet
Business-Lounge
Location: Indoors
Extras Technical equipment Other equipment
Flip chart Screen Pin board Video camera TV monitor Overhead projector Video beamer Whiteboards Laptop Supplies for speakers Copy board Wireless microphone Sound system 380-volt outlet
Clubraum
Location: Indoors
Extras Technical equipment Other equipment
Flip chart Screen Pin board Video camera TV monitor Overhead projector Video beamer Whiteboards Laptop Supplies for speakers Copy board Wireless microphone Sound system 380-volt outlet
Extrazimmer
Location: Indoors
Extras
Air-conditioned
Daylight
Darkening
Technical equipment Other equipment
Flip chart Screen Pin board Video camera TV monitor Overhead projector Video beamer Whiteboards Laptop Supplies for speakers Copy board Wireless microphone Sound system 380-volt outlet
Festsaal
Location: Indoors
Extras
Air-conditioned
Daylight
Darkening
Technical equipment Other equipment
Flip chart Screen Pin board Video camera TV monitor Overhead projector Video beamer Whiteboards Laptop Supplies for speakers Copy board Wireless microphone Sound system 380-volt outlet
Jägerstüberl
Location: Indoors
Extras Other equipment
Flip chart Screen Pin board Video camera TV monitor Overhead projector Video beamer Whiteboards Laptop Supplies for speakers Copy board Wireless microphone Sound system 380-volt outlet
Kombination Anton + Bruckner
Location: Indoors
Extras
Air-conditioned
Daylight
Darkening
Technical equipment Other equipment
Flip chart Screen Pin board Video camera TV monitor Overhead projector Video beamer Whiteboards Laptop Supplies for speakers Copy board Wireless microphone Sound system 380-volt outlet
Multimediaraum
Location: Indoors
Extras
Air-conditioned
Daylight
Darkening
Technical equipment Other equipment
Flip chart Screen Pin board Video camera TV monitor Overhead projector Video beamer Whiteboards Laptop Supplies for speakers Copy board Wireless microphone Sound system 380-volt outlet
Pavillon
Location: Indoors
Extras
Air-conditioned
Daylight
Darkening
Technical equipment Other equipment
Flip chart Screen Pin board Video camera TV monitor Overhead projector Video beamer Whiteboards Laptop Supplies for speakers Copy board Wireless microphone Sound system 380-volt outlet
Vierkanthof
Location: Indoors
Extras Technical equipment Other equipment
Flip chart Screen Pin board Video camera TV monitor Overhead projector Video beamer Whiteboards Laptop Supplies for speakers Copy board Wireless microphone Sound system 380-volt outlet
Room details
Room details
Room name
Area
Room height
Eventfeld
10000

m²

m

Foyer
80

m²

3

m

Lobby
150

m²

3

m
Eventfeld
Location: Outdoors
Foyer
Location: Indoors
Extras
Lobby
Location: Indoors
Extras
Contact
---
Businesshotel Stockinger
Ritzlhofstraße 64
4052
Ansfelden
Phone
+43 7229 88321
Fax machine
+43 7229 88321 - 72
E-Mail
hotel@stocki.at
Web
www.stocki.at
Web
www.stockis.at
http://www.stocki.at
http://www.stockis.at
---
Contact person
Mr Thomas Stockinger
Gasthof Hotel Stockinger GmbH
E-Mail
hotel@stocki.at
Web
www.stocki.at
---
Legal contact information
Gasthof – Hotel MAYR-STOCKINGER GmbH
Ritzlhofstraße 63–65
AT-4052 Ansfelden
hotel@stocki.at
https://www.stocki.at
---
---