Gasthof-Reiterhof Pichler
Geboltskirchen, Oberösterreich, Österreich
W-Lan

sauna

(Outdoor) swimming pool

pets allowed

Suitable for families

Suitable for groups

Directly downtown

Child-care
---
Number of rooms/beds, maximum occupancy
Room amenity
Bathroom
Internet access
Fridge
Satelliten-TV
Desk
Telephone
Terrace
TV
W-Lan
Doppelzimmer
Size: 20m²
Rooms (total): 4
Prices per person, per night
Without board: From 47,00 €
With breakfast: From 47,00 €
technology
TV
Internet access
Radio
Phone
W-Lan
Other equipment
Double bed, Separate beds, Separate beds possible, Pets by prior arrangement, Heating, Sofa, Toiletries, Towels, Entrance area, Washbasin, Alarm clock, Central heating, Extra bed
---
Doppelzimmer - zur Einzelnutzung
Size: 20m²
Rooms (total): 4
Prices per person, per night
Without board: From 47,00 €
With breakfast: From 47,00 €
technology
TV
Internet access
Radio
Phone
W-Lan
Other equipment
Double bed, Separate beds, Separate beds possible, Pets by prior arrangement, Heating, Sofa, Toiletries, Towels, Entrance area, Washbasin, Alarm clock, Central heating, Extra bed
General equipment
Lounge
Library / reading rooms
TV room
Garden
Grills / BBQ
Internet corner
Sunbathing area
Safe
Shoe cleaning machine
Souvenir shop
Wifi (free of charge)
Other equipment
Darts, ice stock sport, football ground, allotment garden hut, Garden furniture, Golf, Tiled stove, herbary, clothes dryers
Gastronomy
Cash
Coffee / coffee shop
Breakfast room
restaurant
Garden / Patio
Evening entertainment
Homemade products
Evening entertainment
barbecue evenings
Homemade products
appels, berries, pears, flowers, poultry, vegetables, herbs, fruits, milk products and cheese,
Additional to the gastronomy
childrens menu card, choose a menu
Children
Babyphone
Babysitter
high chair
Cot / Crib
Children's corner (indoors)
Playground (outdoors)
Diaper-changing pad
Diaper room
Child-care
other child-equipment
, , pets corner
Sport and recreational facilities
Storeroom (not lockable)
Bicycle parking (lockable)
Bicycle parking (not lockable)
Ski storage room
Shoe dryer
tennis
Ping-pong table
Drying room for sports equipment
Wellness facility
Steambath
Gym
Hairdresser
massage
sauna
Swimming pond
solarium
(Outdoor) swimming pool
Jacuzzi
Other wellness facilities
, ,
Riding (infrastructure)
Resting area for horses and riders
Riding arena
Horsebox rentals: 6
Riding (activities)
Carriage ride
Horseback riding lessons
Holiday with your own horse
Riding (specialisation)
Horse-back riding, rides
Specialist for dressage
Specialist for horseback jumping
Specialist for trailriding
Service
Car rental
Laundry service
Office services
Bike rental
Transfer (airport, train station, ...)
Laundry service
Wake-up call
Room service
Guided tours
cruising holiday
Other services
shopping service, golf class, hobby classes, information about the country, cross-country skiing course, public phone, snow shoes for hire, convention service, cleaning, office service, office
Discounts (Age-related / Groups)
Information
Number of seminar room/s: 3
Largest seminar room: 70m²
Largest seminar room: 25 Persons
Largest event hall: 330m²
Largest event hall: 150 Persons
Total indoor capacity: 175 Persons
venue location - free technical equipment
Beamer
standard technology
W-Lan
TV
Videorecorder
microphone
Büehne
Technical features
Flip-Chart, photo scanner, loudspeaker system, canvas, microphone system, Overheadprojector, podium / stage, dimming, wall chart / whiteboards / Metaplan
Room details
Seminar rooms
Room details
Room name
Area
Cinema
U-shaped form
rooms
Room height
Floor
Besprechungszimmer
30

m²

2

m

1
Hausrucksaal [*]
261

m²

180
55
2

m

1
Seminarraum
72

m²

40
25

m

1
[*] This involves a combination of one or more rooms.
Cinema U-shaped form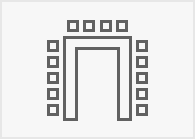 Besprechungszimmer
Location: Indoors
Extras Technical equipment
Non-smokers
Barrier-free
Cd-player
TV
Internet access
Radio
Phone
Video
Hausrucksaal
Location: Indoors
Extras
Air-conditioned
Daylight
Darkening
Technical equipment
Non-smokers
Barrier-free
Cd-player
Dvd-player
TV
Internet access
Radio
Phone
Video
Half-board
Without board
Full-board
Dinner buffet
Dinner
Breakfast service
Breakfast
Breakfast buffet
Kitchen hours
Lunch
Lunch buffet
other information on catering
, , , , traditional comfort food, international cuisine, , , , , , , ,
Distance (in km)
Center: Near by
Bus parking space: Near by
Parking
Number of stars according to the chamber of economy
3 Stars
Suitable for groups
Pets allowed
Suitable for single travelers
Suitable for bus tour groups
Suitable for families
Suitable for business travelers
Room / apartment available for non-smokers
Other special suitabilities
young people, , ,
Suitable for wheelchairs: Not all of the legally stipulated ÖNORM are complied with. In principle, this object is suitable for wheelchairs and no assistance is necessary.
other information
Restaurant / coffee shop
Toilet facility for disabled people
Toilet facility for disabled people in the restaurant area

Your enquiry
Please fill in all fields marked *.
Non-binding enquiry
Please fill in all fields marked *.