Bohemian Forest ski area Hochficht – Ski fun for the whole family
Klaffer am Hochficht, Oberösterreich, Österreich

All weather

Suitable for groups

Suitable for kids (all ages)
---
WEBCAMS | Offers for skiers

NEW 2019/2020:
- Ticket Point
- E-Gas Station
- Reinforcement of snowmaking equipment
- Extension in Funpark

FACTS:
World's first comic slalom
Children up to 10 years € 4,- only!
Snow guarantee, because 100% of the slopes can be snow-covered with top snow-making systems
2 Kids Parks for beginners
Ski arena with ticket, gastronomy, ski school, ski depot, ski rental + shop, mountain rescue, sanitary facilities, lockers, webcam
Free ski bus

Steep descents on the European Cup-tested FIS race courses await the real pros. Beginners and returning skiers can sweep the snow on the lighter slopes. There is pure action for freestylers on board and ski at the cross-course. Now free WLAN in the entire ski area.

The night-time ski run with flood lighting is delightful for Wednesday and Friday evening.
The Alpine ski area Hochficht is very popular with families. They know how to appreciate advantages such as the affordable cost-benefit ratio and direct access next to the parking area after a quick, easy and toll-free arrival. Children and beginners feel incredibly happy in the newly designed, sunlit Fichtl Kids Park with conveyor belt and many characters. There they have a fun time learning how to stay on their skis from the knowledgeable ski instructors of the Ski School. That way every beginning is only half as hard! A 185-metre-long hooded ski lift for practise offers special comfort. The Fichtl Restaurant with a view of the Kids Park and large indoor playing area is especially popular among parents!




Estimated Winter Season: December 7 2019 to 29 March 2020th
Daily on all operating days of Hochficht Bergbahnen GmbH: 8:30 to 16:00!

We are in the office Aigen on weekdays from 8 - 12:00 accessible for you!
Tel.:07281/ 63 61 Fax: 07281/8746; e-mail: info@hochficht.at

No summer mode!

opened daily
only open in good snow conditions
Accessibility / arrival
And that's how you find us:

GPS coordinates valley station logging
Northern latitude: 48 ° 44 '16.3 "
Eastern latitude: 13 ° 53 '59.4 "

Address ski resort:
Hochficht mountain railways GmbH
Hochficht 1, 4163 Klaffer at Hochficht

Arriving by car:
The Hochficht is well signposted in the surrounding areas!

from the Czech Republic:
Border crossing Guglwald - Haslach - Aigen - Ulrichsberg - Hochficht
Border crossing Weigetschlag - Bad Leonfelden - Haslach - Aigen - Ulrichsberg - Hochficht
Border crossing Philippsreuth - Neureichenau - Hochficht Schwarzenbergbahn
Border crossing Přední Zvonková - Schöneben - Lichtenberg - Ulrichsberg - Hochficht center

from Linz:
Rohrbacher main road (B 127) - Rohrbach - Aigen - Ulrichsberg - Hochficht

from Germany:
Passau - Hauzenberg - Breitenberg - Hochficht Schwarzenbergbahn or Hochficht center

Basis-Data
fun park / boarder park operating:
no
ski- kindergarten open:
no
lifts operatingSnow information
Slope information
9 km: easy
10 km: medium
1 km: difficult
Ski routes: 3 km
Funpark / boarder park
Fun Park Schwarzenberg

Fun Slope
further information
Ski school and ski depot on site
iSki tracker for evaluations
Free Wi-Fi throughout the ski area
Indoor play area for the young guests
Infrastructure
Skiing arena for children
Depot for skis
Sports Shop
Floodlight: Night skiing always on Wednesdays and Fridays on the Wenzelwiese
130 Snow cannons
2 Tows
3 Chairlifts
2 Magic carpets
1 Gondolas
Skiing
Freestyle (ski/board)
Snowboarding
Cross-country skiiing
Toboggan
Toilet facility
Diaper room
Children's corner (indoors)
Cabin
Food and drink available
Restaurant in the ski arena, "Gasthaus zum Überleben", "Zwieseltreff" and Snack Bar Schwarzenbergbahn
Service
Courses
Ski school Hochficht
Prices for a day ticket
Adult: € 47,00
Youth: € 38,00
Child: € 23,50
Payment methods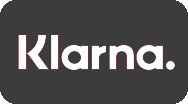 Klarna
Discounts (Age-related / Groups)
Children
Children in groups or attending ski lessons have to pay (specially reduced group rate).
Student groups with school class
Accompanying teachers (group of 7 or more) receive a free ticket.
Note: Please understand that tickets for accompanying teachers are only issued, if they are not season ticket holders. Free tickets are not transferable. Non-compliance will be prosecuted.
Students
Students 26 and under.
Seniors
Senior citizens (born in or before 1955).
Civil and military servants
Social- and military servants (ID required).
Handicapped
Families
Family Bonus: children and youth receive a reduction of 10% on JUKI with one adult ticket purchased (parents only).

Young Families: children 10 and under pay € 4,- per day when accompanied by a parent with lift ticket. The youngest child/youth pays € 4,-, if a family has three or more children (ID required).
Groups
Bus groups of 20 or more – from the bus to the slope!

Conditions:

20 or more participants
Arrival by bus, all tickets are purchased by tour guide
Tour guide free with every 20 tickets bought


Our Family Bonus also applies for bus groups with young families. Children 10 and under pay € 4,- per day. The youngest child/youth pays € 4,- if a family has more than three children. ID required.

Top Service for your ski trip:
Support when organising the trip, ski race, catering & accommodation
Assistance at the separate group terminal
Ticket office for busses with cash dispenser service
Free bus parking at the Hochficht centre

Your bus driver can choose between a 10 € voucher valid at one of our ski restaurants or a free day ticket. This invitation is not transferable and is only valid on the day of issue!

Please book the ticket in advance (also on the day of arrival) by calling the Hochficht ticket office using the number 07288/6505-34 from 7:30 am. You will avoid waiting times at the ticket window.
Other discounts
ski instructor
All weather
Suitable for groups
Suitable for schools
Suitable for kids (all ages)
Suitable for teenagers
Suitable for seniors
Suitable for single travelers
Suitable for friends
Suitable for couples
Suitable for children
Please get in touch for more information.
other information
handicapped accessible lift
lift size (cabin width > 110cm, depth >140cm
Restaurant / coffee shop
Toilet facility for disabled people in the restaurant area
Terrace / balcony