Consenso - Seminars and Workshops
Eferding, Oberösterreich, Österreich

---
Consenso on the town square & Seminar House Paracelsusstrasse
Consenso on the town square
A time-honoured inn that has been carefully revitalised: This is the second Consenso location on Eferding's Stadtplatz. A stylish house that radiates history and is ready for the new and pure enjoyment.

The stately entrance area, the traditional parlour, the large inn kitchen, the festive hall, the gallery on the ground floor, the staircases and the romantic inner courtyard: all this now shines in new splendour and has been furnished by Cordula Hanisch in such a way that you feel transported back to the good old days: from old tables, benches and armchairs to porcelain and crockery from days gone by, there are plenty of details to discover here.

The Consenso Stadtplatz offers space for groups of up to 120 people. Workshops for up to 40 people can be held in three kitchens.
Workshops for companies, open events, team development and cooking seminars are on the programme, and the house can also be used for private parties.

Seminar House Paracelsusstrasse
In Eferding's Paracelsusstraße you will find the Consenso headquarters, which also marks the start of Consenso activities in 2003: The house, built in the 1930s, has been lovingly restored with great attention to detail. Inside the house, the cosy kitchen, the spacious dining room and a seminar room on the first floor invite you to a journey of discovery full of atmosphere and enjoyment. During events, guests also make use of the terrace and the romantic garden.

Consenso in Paracelsusstrasse offers space for groups of up to 20 people. The event programme includes workshops and cooking incentives as well as private parties and company celebrations.
Information
Number of seminar room/s: 4
Total internal floor space: 240m²
Total outdoor capacity: 80 Persons
Total indoor capacity: 190 Persons
venue location - free technical equipment
Beamer
W-Lan
Whiteboard / flip chart / pinboard
Room details
Room details
Room name
Area
Gala
Gaststube
40

m²

40
Gewölbe
50

m²

30
Innenhof

m²

80
Saal
150

m²

120
Gala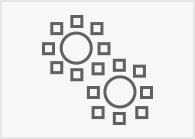 Gaststube
Location: Indoors
Extras
Gewölbe
Location: Indoors
Extras
Innenhof
Location: Outdoors
Saal
Location: Indoors
Extras
Please get in touch for more information.
Suitable for groups
Suitable for schools
Suitable for single travelers
Suitable for allergy sufferers
Suitable for bus tour groups
Suitable for families
Suitable for business travelers
Suitable for seminars
Suitable for friends
Contact
---
Consenso - Seminars and Workshops
Paracelsusstr. 11
4070
Eferding
mobile
+43 664 1405536
E-Mail
info@consenso.at
Web
www.consenso.at
https://www.consenso.at

---
Legal contact information
Consenso - Seminare und Workshops
Paracelsusstr. 11
-4070 Eferding
info@consenso.at
https://www.consenso.at
---
---