Villa Seilern vital resort and seminar hotel
Bad Ischl, Oberösterreich, Österreich
W-Lan

Indoor pool

sauna

(Outdoor) swimming pool

Suitable for groups

Non-smokers

Directly downtown
---
Seminars and wellness at a 4-star hotel in Bad Ischl

Elegant yet relaxed, Villa Seilern is the ideal location for your event. You can recharge your batteries in the exclusive wellness area, and our professional event management service will provide you with all the assistance you need.

Number of rooms/beds, maximum occupancy
Number of rooms: 114
Number of beds: 176
number Persons (to): 2
Number of rooms per room type
Single room: 51
Doubleroom: 50
Junior suite: 6
Suite: 7
Room information
Air conditioning
Allergy free hotel room
Other information
Minibar at the room, safe, balcony or terrace Non smoking hotel
Room amenity
Bathroom and seperate toilette
Tub
Shower
hair dryer
Bathrobes for lend
Minibar
Radio
Desk
Telephone
Terrace
TV
restrooms
W-Lan
Safe
General equipment
Garden
Internet corner
Sunbathing area
Elevator
Safe
Shoe cleaning machine
Wifi (free of charge)
Night porter
Reception
Toilet facility
Other equipment
Our reception is open 24 hours.
Gastronomy
Cash
Breakfast room
restaurant
Evening entertainment
Evening entertainment
Live-music at the Villa Seilern hotel bar.
Our reception team will provide information.
other child-equipment
The primary focus of Villa Seilern is on recreation, relaxation and tranquillity. Therefore, access to our spa area is only permitted from the age of 14 and restricted to the guests of our hotel.
Sport and recreational facilities
Storeromm (lockable)
Bicycle parking (lockable)
Bicycle parking (not lockable)
Ski storage room
Shoe dryer
Drying room for sports equipment
Other sports and leisure time facilities
The sauna and steam bath are open daily from 1:00 p.m. to 9:00 p.m.
The bathing complex and the fitness area are open daily from 7:00 a.m. to 9:00 p.m.
Wellness facility
Beauty center
Steambath
Gym
Indoor pool
Infrared cabin
massage
sauna
(Outdoor) swimming pool
Jacuzzi
Other wellness facilities
The luxury of tranquillity

Here with us, those who would like to relax will find a majestic wellness oasis with an area of 800 m2. With its numerous possibilities for relaxation, our exclusive spa area ravishes all hotel guests seeking to find rest.

Wonderful wellness pleasure
You can pleasurably swim a few laps in the soothingly warm water of our indoor swimming pool. Eight massage beds and two jets for the back as well as our whirlpool offer an imperial level of relaxation. In the exclusive relaxation area, the "living room" with an open fireplace and the vitality bar with tea, fruit juices and a fruit basket, the imperial highlight includes the stone recliners made of marble from the Untersberg mountain.

Wonderful world of heat
Winding down and rediscovering inner balance - that is what our sauna oasis stands for. The Finnish sauna (90°C) and the bio sauna (60°C) provide for the right relaxation factor. In the sauna area, you can take a deep breath and fully relax.

The sauna and steam bath are open daily from 1:00 p.m. to 9:00 p.m.
The bathing complex and the fitness area are open daily from 7:00 a.m. to 9:00 p.m.
Service
Laundry service
Baggage keepsafe
Front office staffed around the clock
Laundry service
Wake-up call
Newspaper service
Room service
Prices per person, per night
Single room: From € 195,00
Doubleroom: From € 175,00
Junior suite: From € 205,00
Suite: From € 225,00
General price information
You will find our prices for rooms on the webside.

Prices per person for the duration of the booked stay, excluding visitor's taxes: for individuals age of 15 years € 3,50 / person & night

Room prices indicated based on double occupancy.
cancellation terms and conditions
You can find our cancelation details on our webside - www.villaseilern.at
Discounts (Memberships)
Salzkammergut Sommer-Card
Our reception team will provide information about the Salzkammergut Summer reduction card.
Salzkammergut Winter-Card
Our reception team will provide information about the Salzkammergut Winter reduction card.
Information
Number of seminar room/s: 3
Largest seminar room: 75m²
Largest seminar room: 55 Persons
Largest event hall: 75m²
Largest event hall: 55 Persons
Total internal floor space: 180m²
Total indoor capacity: 80 Persons
fringe events
ROOM TO THINK Ascending a magnificent, red-carpeted stairway, you reach the first floor on which our seminar rooms are to be found. Three elegant salons of 40 m² to 75 m², as well as Salon Elisabeth for personal conversations, are available for your seminar. Villa Seilern is splendidly equipped for every type of event and offers the appropriate room and perfect location for every occasion, whether large event, seminar or smaller conference and workshops. Regardless of whether you prefer sweet temptations, savoury delicacies, or healthy snacks in the seminar breaks, require special menus and dishes, or need a special seating arrangement - our seminar rates can be adapted to the type and size of your seminar. A more detailed description of seminar breaks and business lunches can be found on our home page - www.villaseilern.at Your contact person for all seminar queries: Teresa Streibl marketing@villaseilern.at T. +43 6132 24 132-152
venue location - free technical equipment
Beamer
standard technology
W-Lan
Room details
Room details
Room name
Area
Cinema
Parliament
U-shaped form
Gala
Cocktail
Room height
Floor
Salon Austria
46

m²

30
20
15
25
40
4

m

1
Salon Ischl
75

m²

60
35
25
50
60
4

m

1
Salon Seilern
60

m²

40
24
18
30
50
4

m

1
Villa Seilern Galerie
80

m²

70
70
70
4

m
Cinema Parliament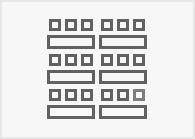 U-shaped form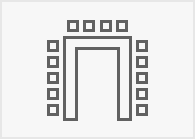 Gala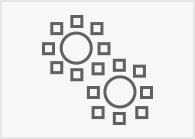 Cocktail Events am Freigelände der Villa Seilern
Location: Outdoors
Extras Technical equipment
Description With the magnificent Villa Seilern as a backdrop, every outdoor event sparkles. There is less need for decoration, as the ambience speaks for itself.

An exclusive setting right in the centre of Bad Ischl invites you to realise your ideas and wishes. We will support your event with Imperial culinary experiences, a range of suitable supporting programmes and our personal Villa Seilern service.

Half-board
Dinner buffet
Dinner
Breakfast buffet
other information on catering
Extended breakfast buffet from 7 a.m. to 1 p.m. (Please note that, between 10.30 and 11 a.m., our buffet will be changed.) Enjoy seasonal and regional food for your perfect start in an eventfully day. Gourmet-Dinner from 6 p.m. to 9 p.m. You can choose between a "Grüne Haube" menu (vegetarian) or an non-vegetarian Villa Seilern menu - also with seasonal und regional delicacies.
Elevation
468 m
Location description
quiet location in the countryside
only 2 minutes by feet to reach the centre of Bad Ischl
lake in close vicinity to
"Katrin" cable car only 15 minutes by walk
Distance (in km)
Center: Near by
Train station: 1 km
Exit: 40 km
Bus parking space: 1 km
Bus station: 1 km
Lake: 10 km
Shopping possibility: Near by
Ski lift: 26 km
Accessibility / arrival
Journey
Villa Seilern Betriebsgesm.b.H.
Tänzlgasse 11
4820 Bad Ischl
Tel.: +43 (0) 6132 24132
Fax: +43 (0) 6132 24132 - 160
office@villaseilern.at
www.villaseilern.at
GPS: dd.ddddd°
47.71109 °N, 13.61622 °E

By car:
Download of the journey map

From Germany / Tyrol / Salzburg:
Motorway A1 direction Vienna, exit junction "Thalgau", afterwards direction to Strobl, Wolfgangsee. After a few kolometres Bad Ischl is signposted.

From Linz / Vienna:
Motorway A1 direction Salzburg, exit junction "Regau", turn left direction to Gmunden, Bad Ischl is signposted.

By train:
ÖBB - Österreichische Bundesbahnen
ÖBB-Personenverkehr AG, Am Hauptbahnhof 2
A-1100 Wien, Tel.: +43 1 93000 0
E-Mail: service@pv.oebb.at
www.oebb.at
By air:
Salzburg Airport
Salzburger Flughafen GmbH, Innsbrucker Bundesstraße 95
5020 Salzburg/Österreich, Tel.: +43 (0) 662 8580-0
E-Mail: info@salzburg-airport.at
www.salzburg-airport.com
Parking
Parking space: 60
Garage-parking: 60
Parking area for disabled: 2
Parking fees
Outdoor parking area Daily rate € 3.- Weekly rate € 20.- Underground garage Daily rate € 5.- Weekly rate € 30.-
E-service station / recharging station
Charging point for electric cars (fees apply)
Holiday shut-down 2021:
Dear guests! We are closed for the Christmas holidays. The last day of departure is Friday,
17th of December 2021. Our vitality resort reopens in good time for New Year's Eve celebrations.
The first day of arrival is Monday, 27th of December 2021.
Number of stars according to the chamber of economy
4 Stars superior
other awards
"Booking.com Traveller Review Award 2021"
"Falstaff 2020 Auszeichnung"
"Recommended on HolidayCheck 2020"
"Grüne Haube"
"RELAX Guide Spa Award 2021"
"4 Flipcharts"
"Holiday Check Award 2019"
"trivago Local Award 2018"
"Austria Bio-Garantie"
"Ausgezeichnete Gastlichkeit"
Austrian Convention Bureau
Convention Bureau OÖ (Upper Austria)
ÖHV- Austrian Hotel Association
Golf und Seen
Suitable for groups
Suitable for seniors
Suitable for single travelers
Suitable for allergy sufferers
Suitable for business travelers
Suitable for seminars
Suitable for friends
Suitable for couples
Room / apartment available for non-smokers
Not suitable for wheelchairs. The property is not compliant with Austria's ÖNORM legal standard.
other information
handicapped accessible lift
Entrance to the building
Restaurant / coffee shop
Toilet facility for disabled people in the restaurant area
Lounge and seminar rooms
Outside area

Your enquiry
Please fill in all fields marked *.
Non-binding enquiry
Please fill in all fields marked *.