Stadthalle Wels
Wels, Oberösterreich, Österreich
Suitable for groups

Non-smokers

---
A modern event centre with plenty of tradition. The first large-scale events were held here as far back as 120 years ago: a touch of history and extraordinary style surrounds the Stadthalle. Thanks to its cleverly designed space concept, the Stadthalle ensures maximum usability: a priceless advantage when planning tailor-made events. The Stadthalle Wels offers the ideal framework for balls, concerts, conferences, seminars, gatherings, meetings, company celebrations, and much more.


The modern yet traditional event centre offers a seemingly infinite choice for use thanks to its cleverly designed space concept.

The Stadthalle Wels therefore makes the ideal venue for conferences, seminars, gatherings, meetings, company celebrations, etc. The modern, flexible stage is a particularly great advantage, as it can be adapted to suit any requirements. Also available, of course, are all the required side rooms, such as dressing rooms, catering with champagne bar, office or press room.

Under normal circumstances, the Stadthalle Wels offers capacity for up to 1,400 people - the ideal option for concerts and many other events! Spanning 480 m2, the large hall offers ample space for 300 persons with tables set out, or for over 500 attendees with rows of seats. The design can be adapted according to your individual ideas and requirements. In addition, another 250 to 300 people can attend your event thanks to the spacious gallery. This provides a total capacity of over 800 seated. For event organisers, the modern and flexible stage is particularly advantageous as it can be adapted to suit any requirements without any problem. Furthermore, all required side rooms such as dressing rooms, catering area with champagne bar, office and press rooms are of course available. The multi-functional event centre also offers customised space for small and medium-sized occasions. For example, the 135 m2 gallery room or the two conference rooms (45 or 35 m2), which can be used together or independently. This adaptable space concept leaves nothing to be desired.

Parking right outside your door: the Stadthalle also stands out for its spacious parking facilities directly on site. Ample space to accommodate a stream of visitors at multi-day events.

All the trappings!
An experienced partner in the gastronomy field ensures culinary highlights at any event. Varied buffets tailored exactly to customer requirements or a set menu and the perfect selection of drinks to accompany it. Whatever you fancy! From hearty, down-to-earth fare to a sophisticated gourmet buffet, you are spoiled for choice. Presented by our professional servers, premium quality and freshness are paramount for the Stadthalle. Full preparation and perfect execution are par for the course. Simply melt-in-the-mouth delight!
Haidinger Events
4064 Oftering
Zimmermannweg 1
Tel. 0660/3994540
E-Mail: office@haidinger-events.at
Web: www.stadthalle-wels.at
General price information
Phone: 07242/235 -6550


Prices:

Tariffs
Large room
up to 4 hours: 517 euro
each additional hour begun: 52 euro
each additional hour begun after midnight: 63 euro
Day package for multi-day events: 1,034 euro
Gallery and/or gallery room
up to 4 hours: 156 euro
each additional hour begun: 33 euro
each additional hour begun after midnight: 44 euro
Day package for multi-day events: 281 euro
Room rental entire Stadthalle
Day package for multi-day events: 1,342 euro
Office
Package (per day): 43 euro
Testing, setting up, dismantling and preparation time
per hour begun: 36 euro
All prices exclude VAT.
Information
Largest event hall: 480m²
venue location - free technical equipment
standard technology
Büehne
venue location - technical equipment charged
Sound equipment

Sound amplifier system: 43 euro
Flexible public address system: 36 euro
Intercom: 32 euro
CD/DVD player: 23 euro
Tape recorder: 17 euro
Microphone per unit: 10 euro
Wireless microphone: 30 euro
Conference technology

Overhead projector: 25 euro
Flip chart: 17 euro
Pin board: 6 euro
Screen, fixed: 15 euro
Screen, transportable: 15 euro
TV monitor: 32 euro
Video recorder: 47 euro
Video projector, large: 275 euro
Video projector - mobile: 50 euro
Laptop: 20 euro
Lighting equipment

Spotlight: 25 euro
Various spotlights, outside basic lighting: 7 euro
Stage lighting per band: 33 euro
Moving heads: 33 euro
Personal

Additional hall manager, cleaning staff, assistance setting up and dismantling
per person and hour: 28 euro
Furniture

Seating per chair: incl.
Tables: incl.
Bar table: incl.
Cash register: 10 euro
Lectern: 32 euro
Lectern with sound system: 62 euro
Stage

Stage platform (1x2 m): 10 euro
Costs for various connections

Water per m³: incl.

Electricity consumption per KWh: incl., excepting high-power current per KWh 0.60 euro

Heating except at sports events per unit according to actual consumption: incl.
other

Protective coating (carpet sheets): 2.20 euro

Wardrobe

Clothing per unit: 1.50 euro
seminar-/ venue location
Room details
Room details
Room name
Area
Cinema
Parliament
Gala
rooms
Galeriesaal
135

m²

120
100
1
Großer Saal
480

m²

516
230
300
1
Saal und Galerie
810

m²

783
550
2
Cinema Parliament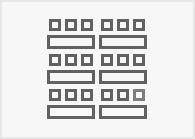 Gala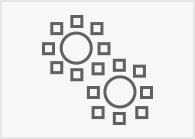 Suitable for groups
Suitable for single travelers
Suitable for families
Suitable for business travelers
Room / apartment available for non-smokers
Suitable for wheelchairs: Not all of the legally stipulated ÖNORM are complied with. In principle, this object is suitable for wheelchairs and no assistance is necessary.